EXTRA WIDE GANGWAYS
SAFERACK® GANGWAYS CAN BE BUILT TO YOUR REQUIRED LENGTH AND WIDTH.
SAS SafeRack gangways can be built either with or without intermediate handrails. Unlimited sizes of safety cages are also available to suit your needs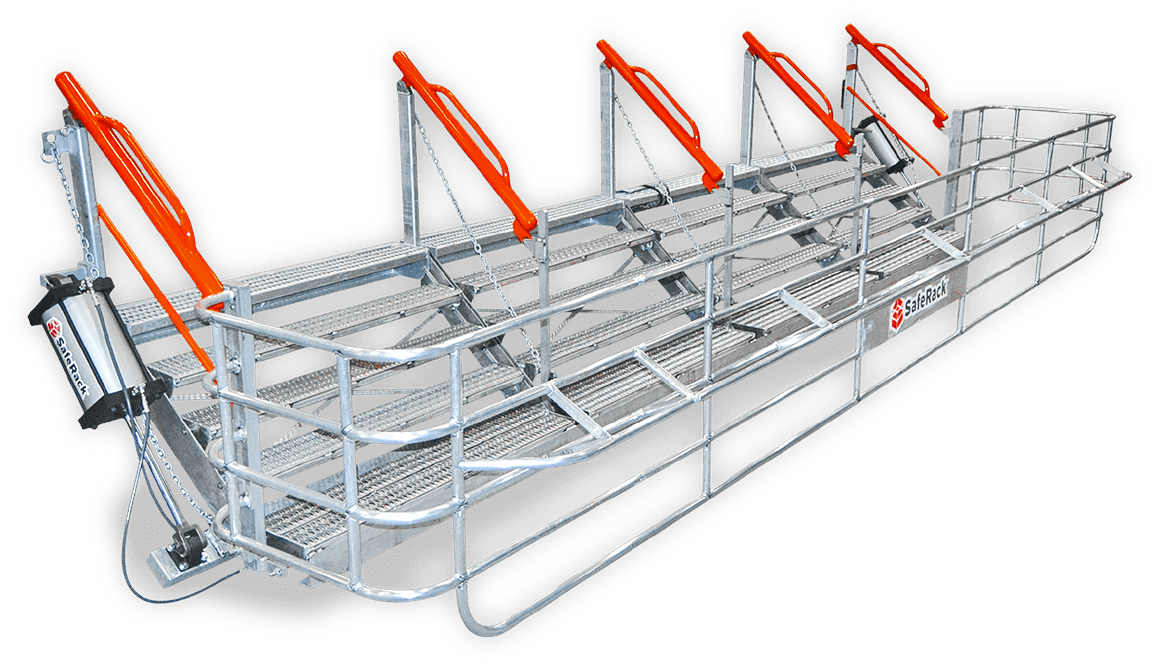 STRONGER PARTS + FEWER WELDS = LOWER COST OF OWNERSHIP!
SafeRack's patent pending G4Series truck and railcar gangways and bridges have been engineered for durability and ease of use.
WIDE GANGWAY OPTIONS
Various Widths

Various Lengths

Aluminum

Galvanized Steel

Stainless Steel
SAFETY CAGES CAN BE ATTACHED TO ANY G4SERIES TRUCK AND RAILCAR GANGWAY.
These access gangways are built to stand up to abuse with rugged, oversized parts and feature counterbalanced and adjustable springs which help raise and lower the units with minimal effort. Canvas canopies, safety cages, and fiberglass treads are available as options.
Optional pneumatic package to raise & lower gangway.
Your choice of hand pendant or control box.